I ran from Geneva to Chamonix over five days with Tour de Trails, then extended my stay in Chamonix. In total over the ten days I covered 200km distance and 10,000m of elevation in about 32 hours of moving time.
Think in miles?
Read this report with

imperial

units.
Day 0
12k (±200m)
After arriving in Geneva a day early, caught a sunrise over the lake and then explored Parc la Grange.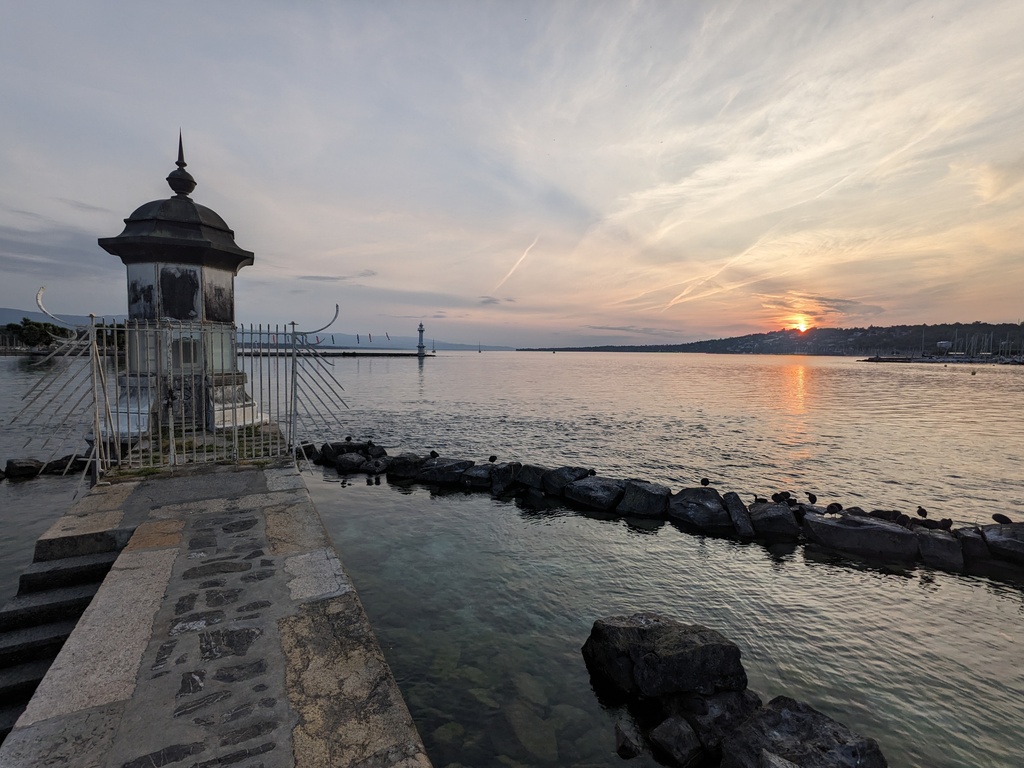 Met up with the crew for brunch at Oh Martine! cafe – great food, tunes, and vibes – to drive to our accommodation in Evian. We were staying in a beautiful old style lodge. Afternoon shakeout run up around some local single track, then relaxing in the pool.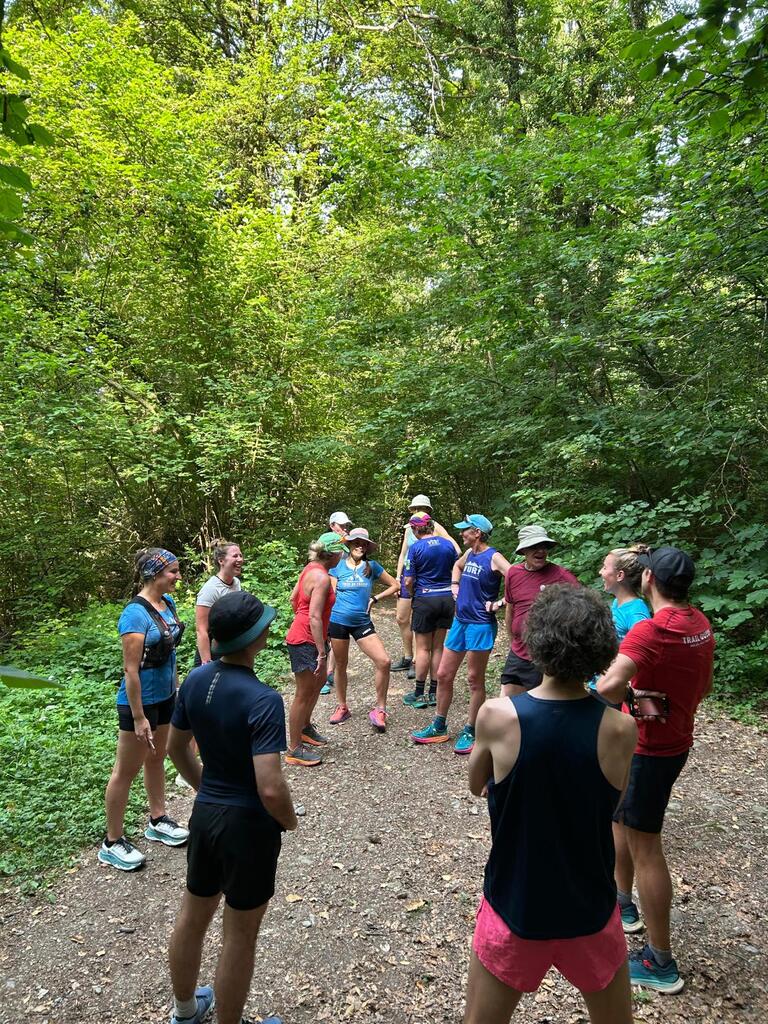 Day 1
11k (+960m, -655m)
Short day to kick things off, with a solid climb up to Col de Pavis. Had lunch and a swim at Lac de Darbon, then up and down ridges towards Refuge de Bise. Found a gnarly, steep and rocky off-trail detour where the trail was eroded. Saw many farm animals.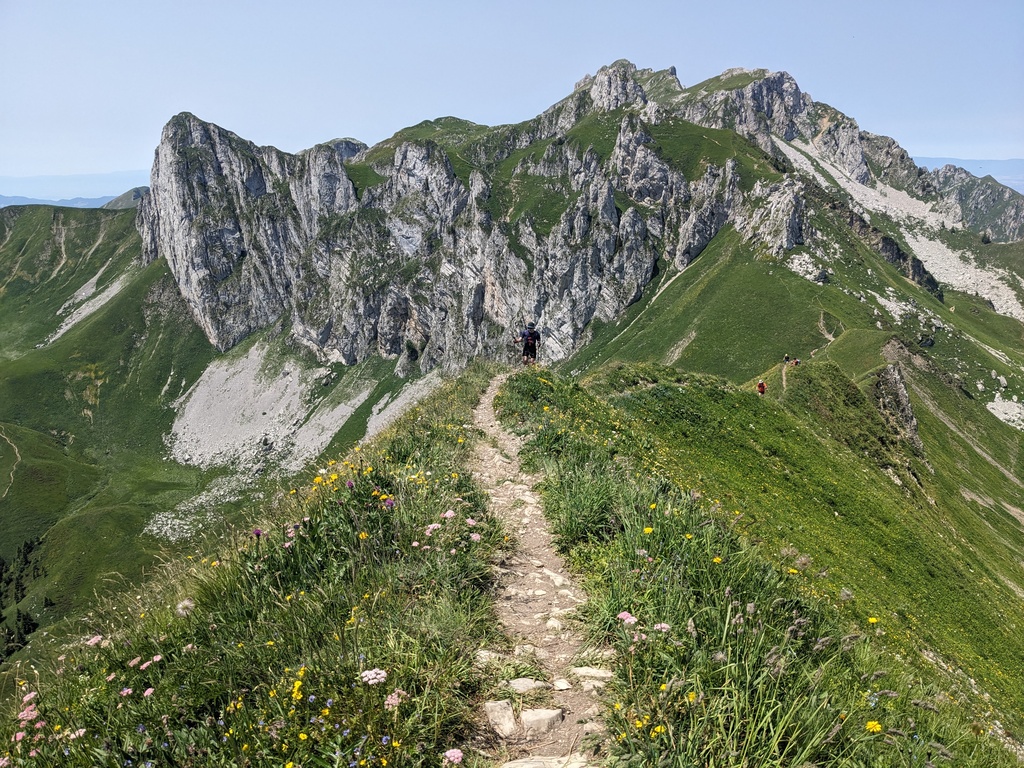 Day 2
31k (+1,950m, -1,250m)
Climbed out from the refuge then a big descent down into La Pantiaz for a baguette stop. A few K on the flat through town along the river before climbing 1,000m back up to Les Mattes. We then stayed up high all the way to catch the gondola back down to Champery. Bit of a grind along fire trail in overcast weather on the back third but still rewarded with some phenomenal views.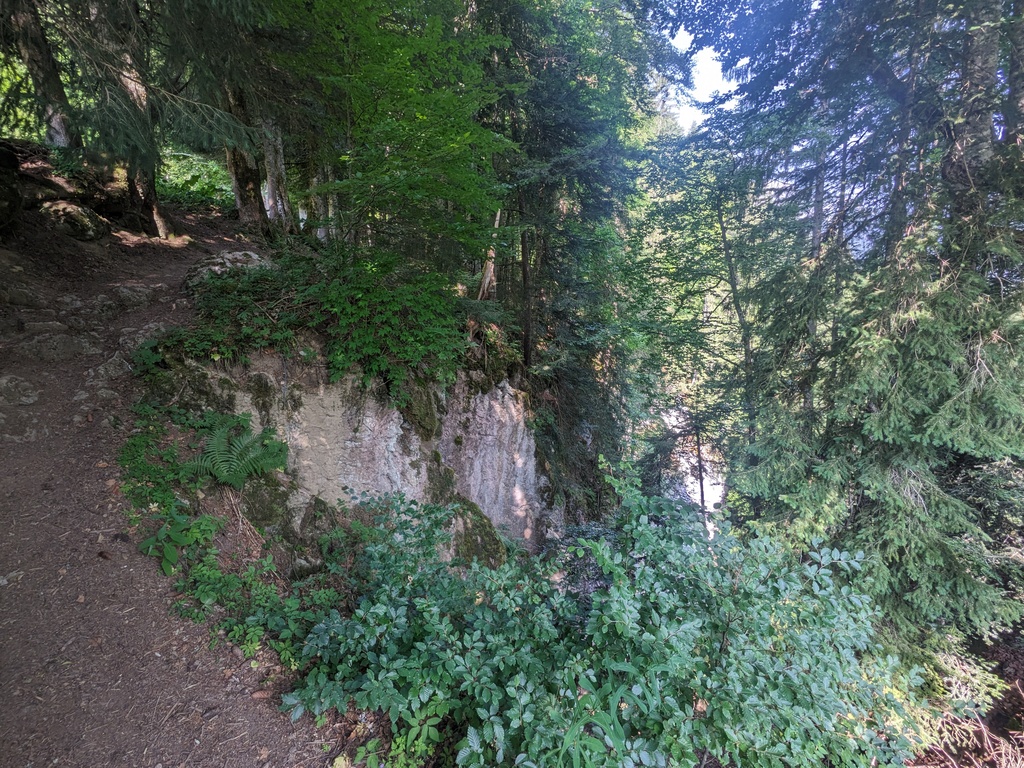 Day 3
27k (+540m, -1,400m)
Back up the gondola to start the day up high. Only rainy day for the tour, and it was the day for it! Heap of extra muddy fire trail to lunch at a refuge, then gave it the beans down an outrageously 750m fun descent along more fire trail and gorgeous forest single track before finishing just outside town.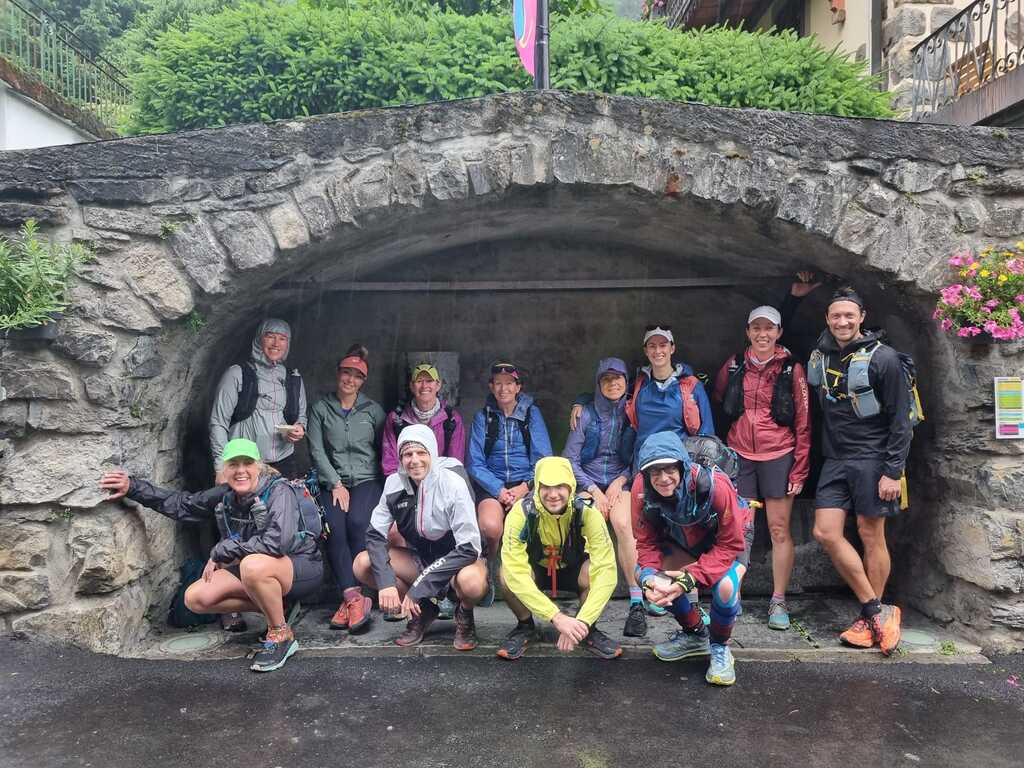 Day 4
25k (+1,625m, -780m)
Run out of town to a waterfall, with a pinchy climb to the top. Regrouped there, then forged ahead and buried myself on the climb up to Col d'Arteme. Lot of other groups on the route meant people to chase! Another refuge lunch, then briefly up above the snow line with some fun snow crossings. Saw some marmots! Fanged it back down the hill to finish.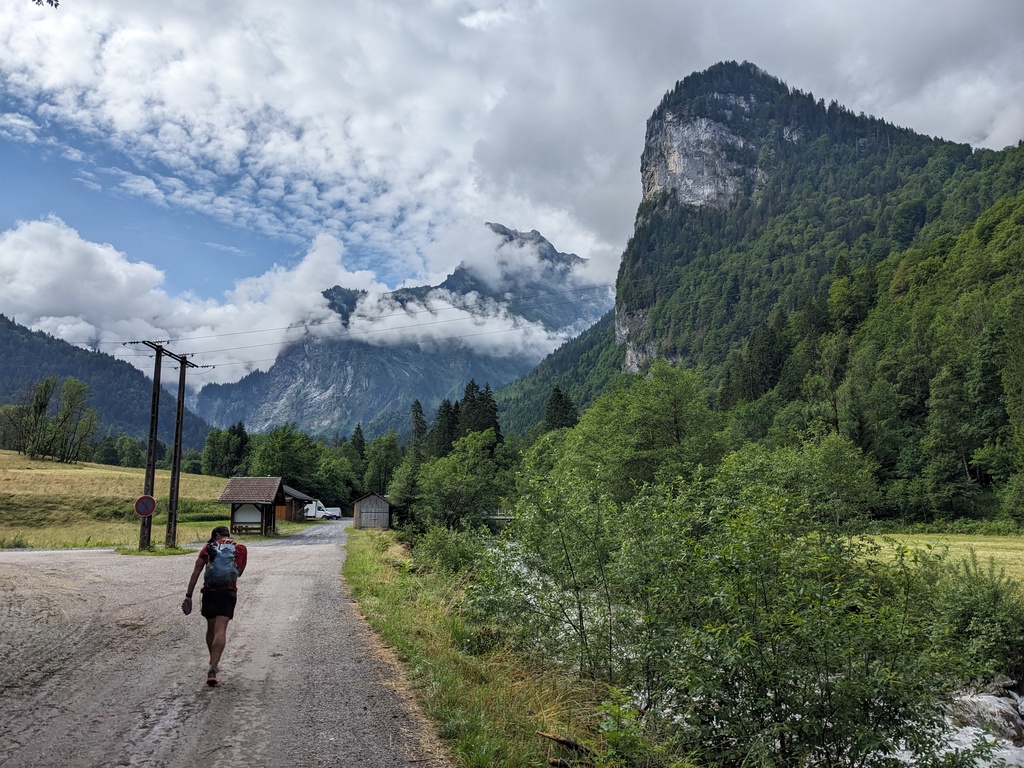 Day 5
27k (±1,700m)
Took it a bit easier today, lot of good chats. Fun single track descent to the river then found an abandoned ruins for lunch. Kept ascending in the afternoon to the highest point on the tour at Le Brévent, with many fun snow crossings along the way. Descent into Chamonix was spectacular: beautiful single track with stunning views. We're done!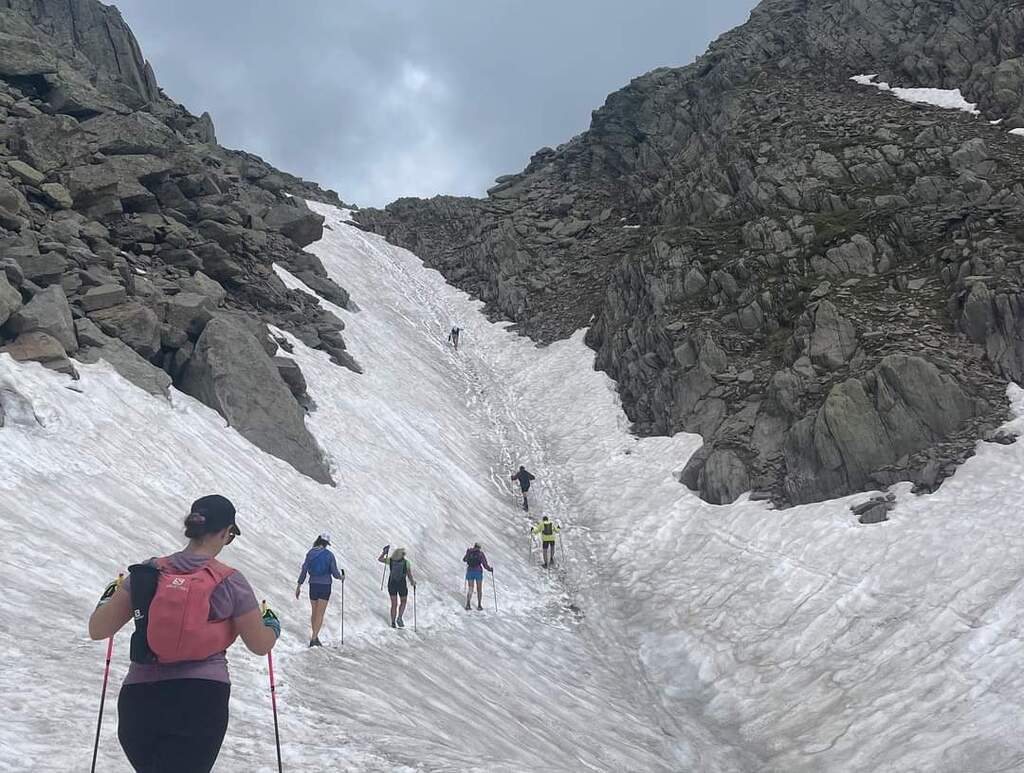 Interlude: Chamonix
I was supposed to be flying home at this point, instead I was convinced to extend my trip for some extra days in Chamonix. This turned out to be an excellent idea. Chamonix is such a cool town. Completely walkable, heaps of vegan food, stunningly beautiful under the shadow of Mont Blanc. Nestled in a valley, it's right on the doorstep of adventure in every direction.
A selection of establishments we brought custom to:
Arctic Juice. Frequent morning option for juice or smoothies.
Moody Coffee Roasters. Apparently the coffee is good, but they also have peanut butter cups.
Sesame. All plant-based, burgers and falafels were good.
Annapurna. Solid Indian cuisine.
Poco Loco. Hash browns in burgers, full marks.
Barracuda. Small bar with a forbidden cage (???) and so-bad-its-good music that lights the bar on fire sometimes.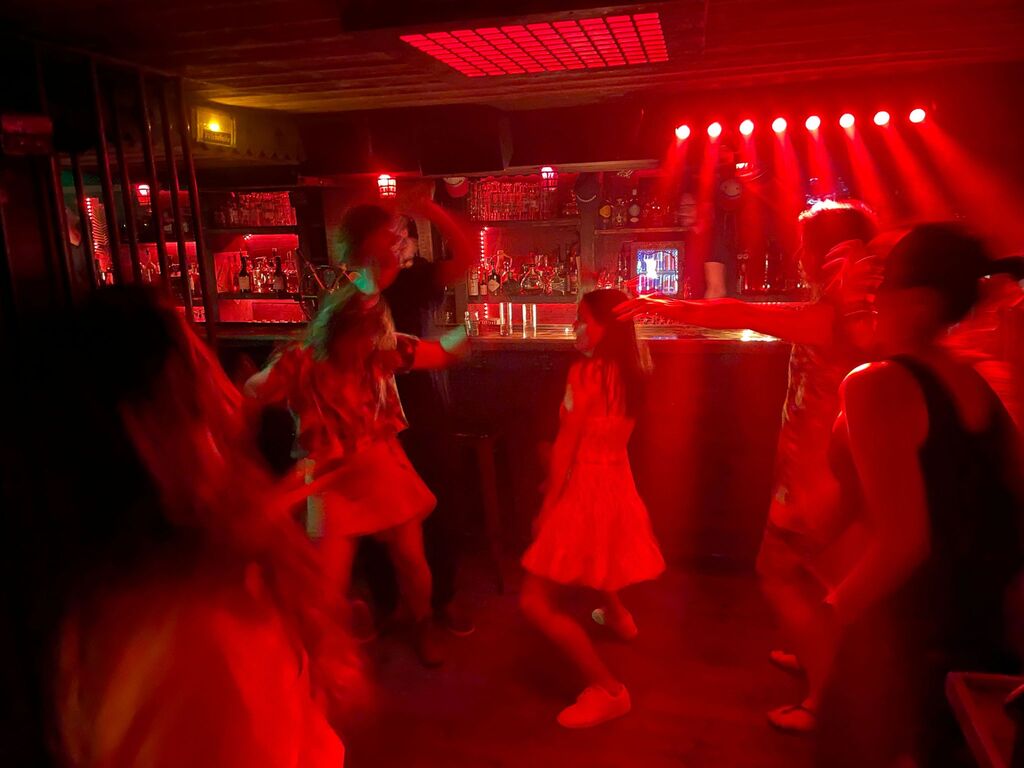 Extra Day 1
15k (+170m, -1,300m)
Most of the crew was still around. We caught the gondola up to Aiguille du Midi (3,842m) for some spectacular views. I hopped off at the half way point on the way down and ran back down into town solo.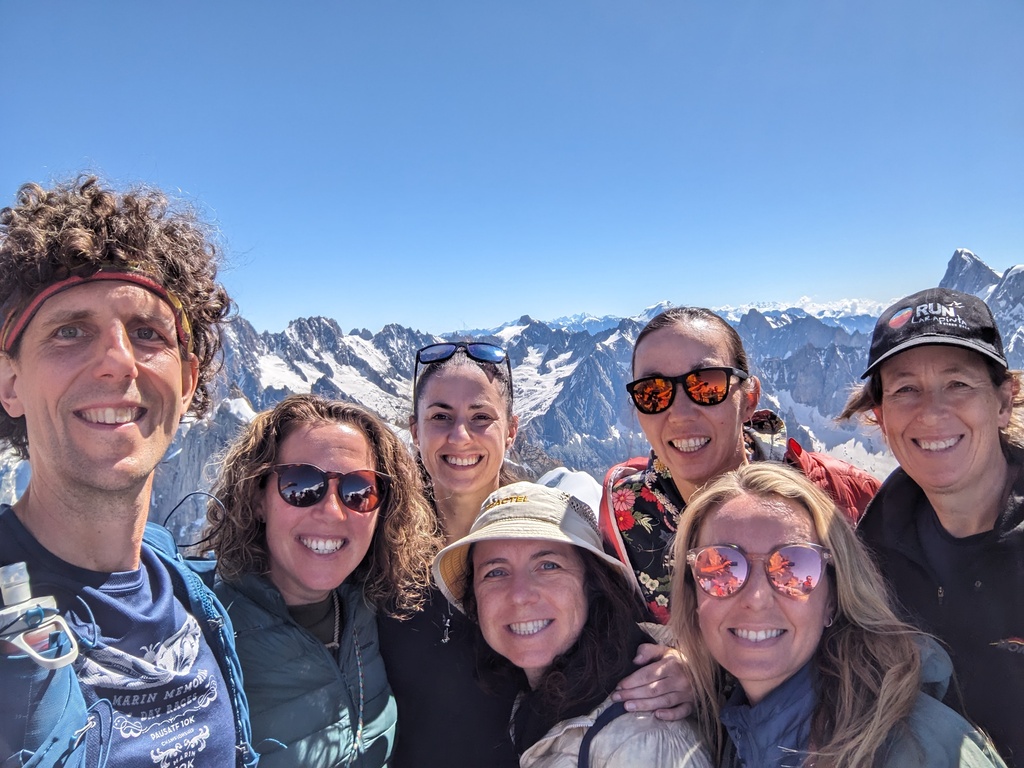 Extra Day 2
13k (±1,000m)
Pulled an all nighter so wasn't feeling super hot, but still managed a loop out of the valley and back with Bonnie and Celeste including a "fun" ultra steep off road detour around a very large downed tree.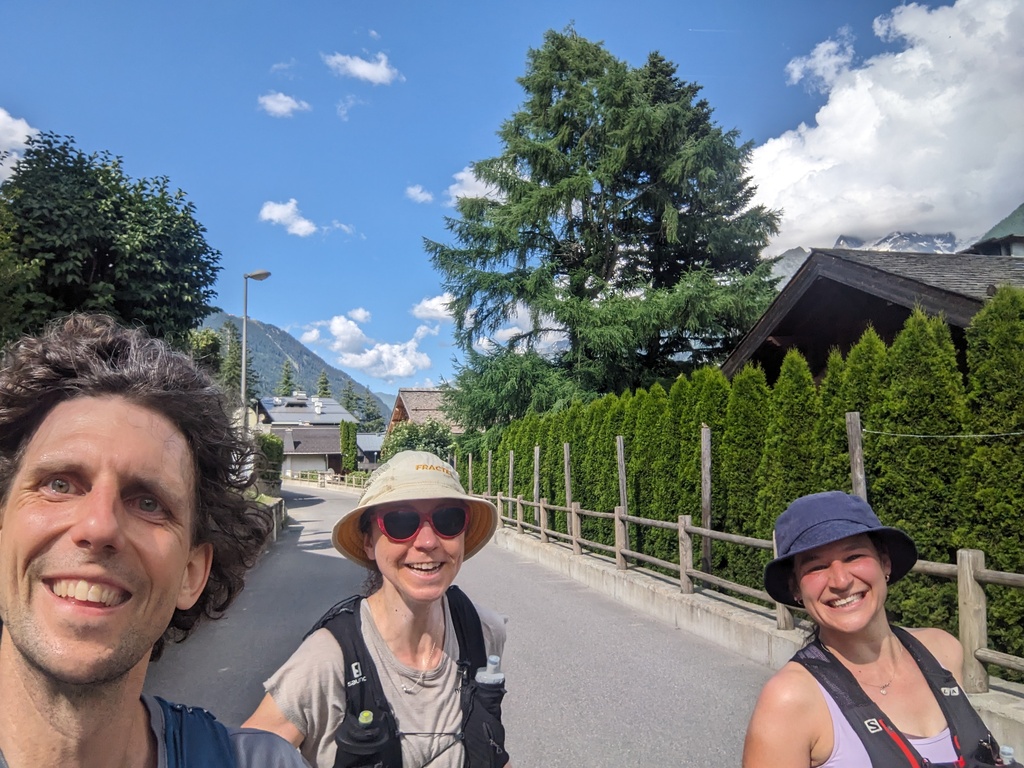 Extra Day 3
12k (±1,000m)
Had a serious crack at the vertical kilometre route from the church up under the gondola to Planpraz. Intended to catch the gondola back down, but why do that when you can run!?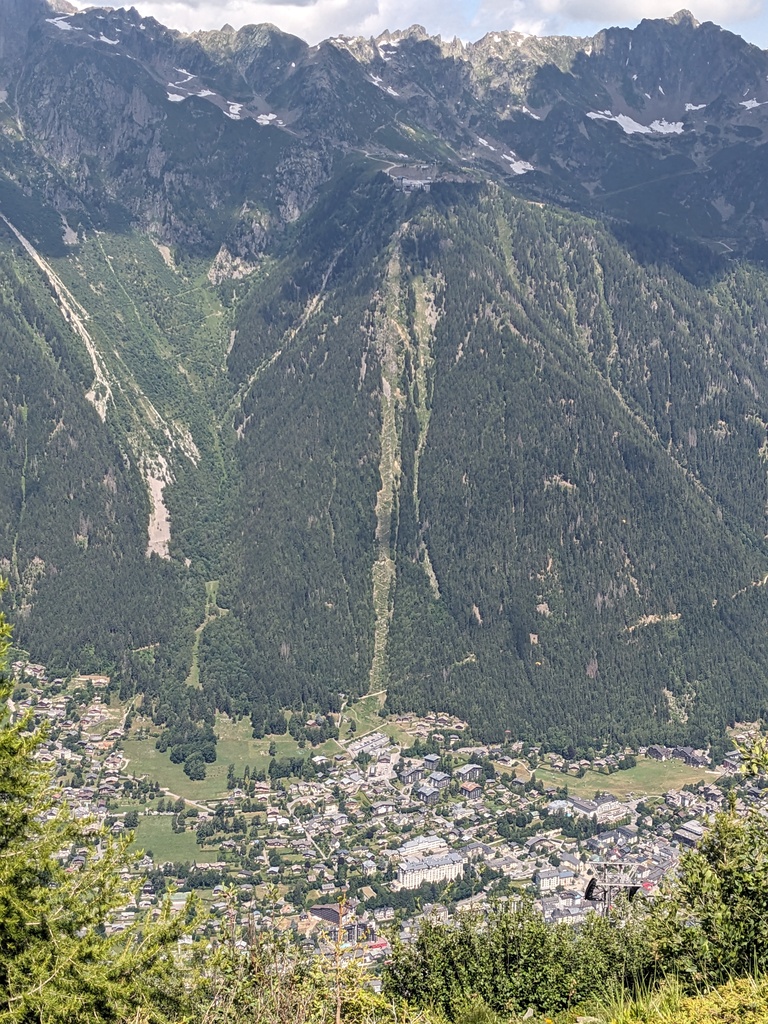 Extra Day 4
24k (±1,465m)
Long day to finish with Bonnie, Tia and Rijan. Found a glacier with an ice cave in it! Some cute refuges. Amazing single track, pretty much par for the course by now.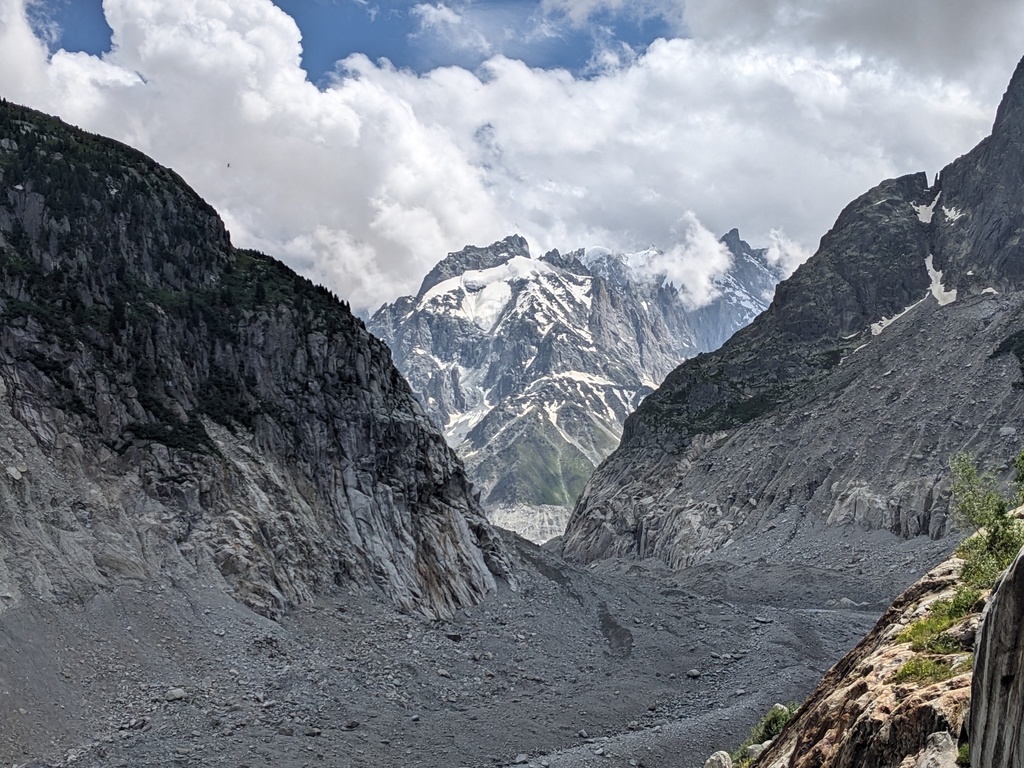 End Note
I don't have enough good to say about our Tour de Trails guides Chris, Mish, and Celeste. It was such a fun, social group, and they managed the logistics, differing paces, and dietaries with aplomb. They run tours in other fun places like the UK, Crete and Bali – if you are even a little bit curious check them out. Highly recommended. And I'll definitely be finding my way back to Chamonix…
Credits

Most of the photos are mine, but some from the group photo dump and unattributed, sorry!